Do you want to make money online?
Then it's extremely likely that your social media presence matters. A lot.
In fact, Vishal Shah, the director of product management at Instagram, pointed out that roughly one-half of the businesses on Instagram don't even have websites – relying on Instagram as their primary point of contact.
But even if you've got a killer website, social media is well worth tapping into.
Instagram now has more than 1 billion monthly active users, and over 80% of accounts on Instagram follow a business.
What's more, two-thirds of profile visits to businesses come from people who aren't following that particular business.
Is your Instagram profile ready to convert these visitors into customers?
Have you optimized your photo, bio, call-to-action, and "link in bio" using a tool like Linkpop? Are you taking advantage of Instagram Action Buttons and Story Highlights?
In this article, you'll learn exactly how to optimize 11 vital aspects of your Instagram profile.
Ready?
Start selling online now with Shopify
Start your free trial
Step 1: Make Sure You Have an Instagram Business Profile
What is an Instagram profile? You probably already know, but did you know that Instagram has two types of profiles?
Instagram allows you to choose between a normal profile and an Instagram Business profile.
You want the latter.
Why? Because it comes with a bunch of extra features and tools that you can use to grow your business.
These include Instagram Shopping, Instagram Ads, and Instagram Insights.
The data alone is extremely useful: You can learn about your audience demographics, post impressions, post-performance, and follower growth.
You'll also be able to add Action Buttons to your profile (which we'll cover below). These allow visitors to call you, visit your shop, or make a reservation directly from your profile.
Plus, Instagram business profiles are given a dedicated section to display their business hours and location. So, you don't have to waste valuable space in your bio.
But that's not all.
You can also add a contact button that enables users to contact you via Instagram direct message, SMS, or email for customer support queries.
Lastly, Instagram Business profiles can access paid promotional opportunities.
Bottom line: Instagram Business profiles provide far more features, flexibility, and opportunities than standard profiles.
That's why there are more than 25 million businesses using Instagram Business profiles.
Thankfully, it's extremely simple to convert your existing profile into a professional one and use Instagram for business.
How to Convert Your Instagram Profile to a Business Profile
First, navigate to your Instagram profile and tap the cog icon to access your account settings.
Then, scroll down the settings and tap "Switch to Business Profile."
Next, follow the instructions and Instagram will prompt you to connect your account to your Facebook Page.
Then, enter your business email address, phone number, or address and tap "Done."
Once you've converted to an Instagram Business profile, you'll notice the additional features at your disposal.
Step 2: Choose a Username That's Simple, Recognizable, and Easy to Find
Remember, Instagram has more than 1 billion users.
So you need to make it as easy as possible for people to find and interact with your Instagram profile.
This means choosing a great @username – also known as a "handle." Using a handle that is on-brand, simple, searchable, and recognizable is vital.
Ideally, you'll want to use your business name – such as "@Shopify." This will help prevent users from mistagging you in posts and comments.
Unfortunately, though, your business name may already be taken.
If this is the case, try to use your business name as the first part of your username and add something extra on to the end.
This way, when users search for your business, your Instagram profile is more likely to come up.
Alternatively, you might be able to reach out and pay the current owner to take possession of your business name's handle.
To edit your username, head to your Instagram profile and tap "Edit Profile."
Then, type in your desired username and tap "Done." If the username is unavailable, Instagram will ask you to choose another one.
Step 3: Select an Easily Searchable Business Name
In addition to your username, you also need to add your full business name to the "Name" section of your Instagram profile.
This appears underneath your Instagram profile picture, and in the search results.
To edit your Instagram profile business name, navigate to your profile, tap "Edit Profile," and then type in your desired name.
Step 4: Use a Branded Instagram Profile Picture
Your profile picture immediately draws the attention of every person who visits your Instagram profile. What's more, it'll show up next to every comment and post that you share.
That's why it's vital that yours looks great.
It should be easily recognizable and representative of your business. You should also aim to use the same profile picture on all of your social media profiles. This continuity will strengthen your brand presence.
For most businesses, it's best to use your company logo, like Lego:
If you don't yet have a stunning business logo, check out Shopify's Hatchful tool. These free tools will help you create a professional-looking logo in minutes.
It's also worthwhile to study other businesses in your niche and see what types of profile pictures they're using.
However, Instagram profile pictures are small, and they have to be cropped to fit into the circular frame. If you want to view them uncropped and at their full size, you'll need to follow a short process.
Here's how to view a Instagram profile picture:
Using a desktop web browser, go to the Instagram page of your choice.

View the page source.

Here's a guide

that will help you do this for your specific web browser.

Once you've opened the source code, use your browser's search function to search for "jpg."

Copy the first link that comes up.
Paste the link into the URL bar, and you'll be able to view the full image.
Although you have to jump through some hoops to do it, viewing Instagram profile pictures at their full size can be incredibly helpful for competitive analysis, and it can help you decide what kind of profile picture you want. Conducting an Instagram profile search and then looking at your competitors' profile pictures can give you a huge advantage.
When you're ready to edit your Instagram profile picture, head to your profile, tap "Edit Profile," and then tap "Change Profile Picture."
Your photo must be at least 110px by 110px. However, for best results, your Instagram profile picture dimensions should be 180px by 180px.
Even though Instagram uses circular profile pictures, you don't have to create a circular profile picture yourself – Instagram will do the cropping for you. (If you looked at other Instagram profile pictures using the steps above, you'll have noticed they're square when viewed at full size.)
In the image below, the corners are shaded to indicate which parts of the image will be cropped.
For best results, create a square image with your logo in the center so that when the corners are removed, it still looks great.
If needed, you can zoom in or move the circle to customize the image crop.
Step 5: Write an Informative and Intriguing Bio
After your Instagram profile picture and name, many users will look to your bio. This is prime real estate, and you get just 150 characters.
Use them wisely.
Here's the thing: Your Instagram bio shouldn't be about your business. It should be about your customers.
Or more specifically, it should be about what you can do for your customers.
Let's look at an example from National Geographic. Their bio doesn't say, "We post stunning photos from National Geographic photographers" – that's all about them.
Instead, it says, "Experience the world through the eyes of National Geographic photographers." They're addressing you as the viewer and they're emphasizing the benefit you'll get by following their account.
Alternatively, you could write something that presents your brand's personality and deeper mission.
This is what Starbucks has done: "Inspiring and nurturing the human spirit – one person, one cup, and one neighborhood at a time."
But note, it's still about how they aim to benefit their customers.
If you want to keep things simple and effective, just summarize what you do and how it benefits the user. Then include a call-to-action. (We'll dive deeper into your Instagram call-to-action in a sec.)
This is exactly what Headspace has done:
A summary of what they do and the key benefit:

"Headspace is meditation made simple."

The key benefit explained:

"Learn to meditate whenever you want, wherever you are, in just a few minutes a day.

Finish with a call-to-action:

"Download the app 👇"
It's not exactly Shakespeare, but simple copywriting formulas like this can work extremely well.
Also, consider using the occasional emoji – especially if you're targeting a younger audience. In just a single character, an emoji can help to bring your words to life.
In summary: Make sure you use your Instagram profile bio to showcase the benefit that your business provides.
Step 6: Include a Compelling Call-to-Action
A call-to-action (also know as "CTA") should urge visitors to take a specific action which moves them further along the buyer's journey.
This could be something like, "Call us now!" or "Subscribe to get more free insights!"
If you're unsure what CTA to include, consider the action you want users to take to move them closer to buying or using your products.
If you have an expensive product, it's likely people will want to learn more before purchasing. In this case, you might like them to sign up to your mailing list and download a free guide. That way, they can learn more and you can market to them via email.
Foundr Magazine prompts users to check out their free course in order to capture contact details.
Note how they use the "FREE" emoji to draw people's attention to the benefit and use a pointing-down emoji to highlight the link.
In this next example, Harper's BAZAAR sends viewers to a page featuring their most recent articles.
They also include an arrow emoji to highlight the link.
Mercedes-Benz takes a different approach and asks people to share their Mercedes-Benz photos using a dedicated hashtag.
This is a great way to find user-generated content to share – a smart move when you consider that user-generated content has a 4.5% higher chance of conversion.
Alternatively, if you sell products which are often bought on impulse, you might want to encourage people to shop your feed.
Perhaps you want viewers to follow your Instagram account? Or maybe you'd like them to read your new blog post or visit a particular product page?
Whatever your aim, this is your chance to acquire more leads and customers.
So think carefully about what action you want viewers to do next. Then use the last line of your bio to include a call-to-action and highlight your link.
Step 7: Optimize Your Call-to-Action Link
Instagram is a brilliant place for marketers, but unfortunately, you can't include clickable links in post descriptions.
This is why your Instagram profile link is so important.
If you ever want to use a post to drive traffic to a particular website or page, you need to direct people to the link in your bio.
In this example, Harper's BAZAAR prompt viewers to click the link on their Instagram profile to view the full video:
This is the simplest way to get people to engage with your brand outside of Instagram.
Because you only get the one link, it's worth changing it regularly. This way, you can promote your latest content, product, offer, or campaign. Just update the link and the call-to-action in your bio, and then post a new photo or video telling your followers to check it out.
But beware: Many marketers make the mistake of using a standard link on their Instagram profile.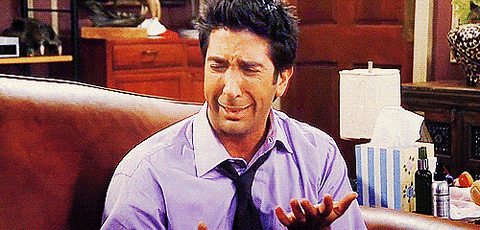 Your Instagram profile link presents a wonderful opportunity to collect more information on the way users interact with your profile.
All you need to do is create a trackable link.
One of the most popular tools available is Bitly. You might have seen these links on the web – Moo uses Bitly to track their Instagram profile link:
Bitly allows you to track a whole host of link data, including total clicks, unique clicks, top referrers, and top locations.
Step 8: Enable Your Notifications to Maintain Activity
Don't forget the "social" in "social network."
Instagram profiles grow best when they become the center of a community, and this requires interactivity and engagement.
What's more, most users expect a quick response.
In fact, 41 percent of respondents from the U.S. – and nearly half of respondents from around the globe – expect a response on social media in 24 hours or less.
So make sure that you or your team are able to respond to your audience at a moment's notice by enabling Instagram notifications.
To enable notifications, go to "Options" by tapping the cog icon on your Instagram profile. Next, scroll down and tap on "Push notifications."
Then, make sure "Vibrate for notifications" is on, and you've selected "From Everyone" for comments.
If you're just starting out, you might also want to be notified each time someone Likes one of your posts. This way, you can say hi and thank them to build stronger relationships that will help you grow.
Hopefully, these notifications will quickly become unmanageable, at which point you can stick to just comment notifications.
On Instagram, looks matter. A lot.
Remember, this is a social network based entirely on visual content.
Your Instagram aesthetic should strongly represent your overall brand, as this is your first chance to make a lasting impression on any would-be follower.
And first impressions count. Check out Moo's Instagram profile aesthetic:
Notice how they have a very consistent vibrant style?
When developing your brand aesthetic, think about your target audience. What style of imagery will resonate with them most? How do you want to make them feel? Also, what are your brand colors?
Ideally, you want people to recognize your business just by looking at the photos.
Here's another great example from Rachel Brathen, AKA Yoga Girl:
The name of the game is consistency. So whether it's bright or dark, vibrant or washed out, choose a look and stick to it.
In this example, Mercedes AMG consistently shares dramatic, contrast-heavy images of their sports cars:
But what if you're not a photography whizz?
Keep Things Simple and Choose a Filter
If you want to keep things simple, you can use the same Instagram filter on all of your posts. In fact, 60 percent of the top brands on Instagram use the same filter for every post.
So which filter should you choose?
Well, ultimately it comes down to your brand personality. However, according to research from Canva, there's one Instagram filter that has won the hearts of 119 countries: Clarendon.
Canva also discovered correlations between popular filters and post type. Interestingly, selfies get the most Likes when shared with no filter!
Here are the best filters for different types of Instagram posts:
Nature filters: Valencia

Fashion filters: Kelvin

Food filters: Skyline

Selfie filters: Normal
Now, if you've already shared images that don't fit your ideal brand aesthetic, there's a simple fix: Archive them.
Instagram's archive feature allows you to hide and unhide posts without losing the likes, comments, or analytics.
To do this, simply navigate to the image you want to remove from your profile and tap the three dots indicating the menu. Then, tap "Archive."
All in all, make sure that whatever content you share on Instagram is high quality and in line with your brand aesthetic.
Step 10: Showcase Content and Offers with Instagram Stories Highlights
If you're not using Instagram Stories yet, you're missing out. However, you'll still want to take advantage of Instagram Story Highlights.
This feature allows you to pin Stories to your Instagram profile.
Essentially, you can use Story Highlights to promote, educate, and engage users – much like the different pages on your website.
If you run an ecommerce store, for instance, you use Instagram Story highlights to showcase:
Product sneak peaks
Product variants
Upcoming releases
Cultutre or team
In the example below, The Outfit Finder uses Instagram Story Highlights to showcase different products to shop.
To add Story Highlights to your Instagram profile, create an Instagram Story and then when viewing your story, simply tap "Highlight."
Step 11: Add More CTAs with Instagram Action Buttons
In May 2018, Instagram rolled out Action Buttons to all of its business profiles.
Instagram Action Buttons are located directly on your business profile and allow users to take an action to engage with your brand (for instance, to go to your online store).
These buttons allow you to get even more out of your Instagram profile by providing users with a simple way to further interact with your business.
Director of product management Vishal Shah said that Instagram Action Buttons were launched with the aim of "moving Instagram from a place where business is discovered to a place where business is done."
Currently, Instagram has three Action Buttons: "Start Order," "Book," and "Reserve,"
Action Buttons integrate with specific third-party apps that help users to promote specific types of information, such as events or restaurant bookings.
Currently, these apps include:
All of these apps are action-based. When used alongside Instagram Action Buttons, they help people take the next step in building a relationship with your brand.
For example, OpenTable is a platform that enables people to make reservations at restaurants, and Eventbrite is a platform where people can find and book event tickets.
So how do you take advantage of Instagram Action Buttons?
First, you need to set up a profile on at least one of these accounts before you can connect it to your Instagram profile.
Then, navigate to your Instagram profile and tap "Edit Profile." Next, scroll down and tap "Contact options."
Then tap "Add an action button."
This will bring up a list of the different types of action buttons available.
The action button that appears on your Instagram profile is based on the app you select for the button integration. For example, if you choose "Eventbrite," the button will say "Get Tickets."
Now, select the Action Button you want to add to your Instagram profile. Then enter the URL for your account or page on the third-party app that you want users to be taken to and tap "Done."
Then, tap "Done" again to save your settings, and the button will be active on your Instagram profile.
Of course, if you want people to see your profile, you have to get it out there!
Sharing your profile is a critical yet often overlooked step in this process. Optimizing your profile will help you stand out on Instagram, but it's best to supplement that by sharing your profile around.
There are many ways to effectively share your Instagram profile, and for best results, you should use all of the available methods.
How to share your Instagram profile: 
First, you'll want to grab your Instagram profile link. Thankfully, this is super easy to remember. It's just instagram.com/yourusername.
Second, use that link to share your Instagram profile on other social media platforms and websites (like your blog, for instance).
Third, consider sharing specific posts. To get individual post links, you have two options.
On desktop, simply click one of the posts you see on your profile.

Once you've clicked on a post, the URL will automatically change to reflect the address of the post.

On mobile, tap the three dots next to the post you want to share, then tap "Copy Link."

Now you've got the link for that post, and you can share it as usual.
To sum it up, to share your Instagram profile:
Grab your Instagram profile link by typing instagram.com/ and adding your username to the end (example: instagram.com/shopify).

Share that link on other social media platforms and websites.

Grab individual post links and share those for maximum impact.
And that's it! You're now ready to take full advantage of all the hard work you've put into your profile by sharing it.
Summary
For many businesses, an effective Instagram profile can be far more valuable than a full-fledged website.
With a website, people must come to you, but Instagram lets you go to the people. Remember:
Start by optimizing the core components of your Instagram profile. These include your handle, profile picture, bio, and link.

Take advantage of new features, like Stories Highlights and Action Buttons. Stories Highlights work in a similar way to the different pages on your website, and Action Buttons provide another opportunity to add strategic

calls-to-action

.

Consistency is key. So make sure that you regularly post high-quality content inline with your brand aesthetic.

Finally, relationships are built via communication. So turn on your Instagram profile notifications and engage with your followers!
Which of these tips was most useful to you? Let us know in the comments below!
Start selling online now with Shopify
Start your free trial
Want to Learn More?