Top 7 Tips For SEO (Free Traffic To Your Store)
Written by Deimantas Brandisauskas
Today we will chat about the top 7 SEO tips to implement for your dropshipping business to get free traffic to your store. While most of these tips are long-term solutions (meaning, you'll be getting regular traffic to your website after some time), you will need to be prepared to do some of the basic SEO things to have that regular traffic to your store for free.
Let's jump into the first SEO technique. 
Start selling online now with Shopify
Start your free trial
Tip #1: Website Structure Is Key
Having a properly structured Shopify store can be the difference between not only ranking on the search results but also increasing the chance of a purchase.
There are two parts to website structure that can impact your Shopify store immediately: breadcrumb navigation and clean URLs.
Breadcrumb navigation simply shows users where they are right now and they know it by checking the navigation within the store. In other words, they don't need to check the URL to see it.
Shopify has a quick guide on how to do this in your store. Breadcrumb navigation helps with site mapping and the organization of your site structure, as well as onsite click-through rates for potential customers visiting your Shopify store.  
The second website structure optimization would be clean URLs.
Simply put, a clean URL is a readable URL slug for visitors. They are intended for both your visitors and Google to improve usability and accessibility by being somewhat meaningful and without having weird characters, words, or symbols.
👉 Here is what a messy URL looks like:
https://www.yourstoredomain.com/index.php?page=blog
👉 Here is what a clean URL looks like:
https://www.yourstoredomain.com/blog
Tip #2: Optimize Product Pages
We all know that people tend to copy and paste product descriptions from competitors or AliExpress, but it isn't going to be enough. Product descriptions and product pages are truly a vital part of your Shopify store's success.
Take advantage of and optimize every area, including H1's, Meta Titles, and Meta Descriptions. Make your product descriptions stand out in a creative and unique way by:
Sticking to your overall store branding

Minimizing your product descriptions and make them easy to consume (with bullet-points, gifs, images, titles)

Optimizing your copy so that it fits your store niche/idea

Always have the end-user in mind when writing your descriptions so it's going to convert more easily 
Tip #3: Pick The Right Keywords
Keywords. Keywords can make or break your store rankings on SERPs. Let's take you through the process of researching great keywords for your store step by step.
First of all, a tool like Google Keyword Planner will allow you to find keyword information. You can collect average monthly search volume, average CPC's, and the competition of that keyword in the world of SEM. This is a great tool for beginners to kickstart keyword research.
Now let's discuss what to look for.
We want keywords that have a high volume of searches per month but are also high intent keywords. These can be keywords that can eventually lead to customers. When checking through keywords, be sure to actually Google them. See if you have an opportunity to rank for them.
If you are competing against bigger eCommerce stores in your niche, it is worth looking for longer-tail keywords to compete for. A paid tool like Ahrefs will give you a better idea of keyword difficulties and competition to help you prioritize opportunities.
Nonetheless, you can simply be ahead of the majority of your competition just by using Google to find keywords that your store might rank. Also, make sure to remember that this is a long-term process so your store might start ranking only after a month or so. 
Tip #4: Use Alt Text in Images
If you've ever added an image to a website, either by Shopify, WordPress, or manually (via code), you probably know about alt text.
Alt-text is used in various ways: it can be displayed instead of an image (if the link is broken, or the site is loading super-slow for some reason), or in some browsers, might be displayed when the user's cursor hovers over the image.
Try to avoid situations where alt text may not be displayed at all. Fixing this will ensure that alt text is available for your product images and result in your products appearing in image searches for specific keywords related to the image.
Plus, with Shopify, it's super easy to set it up within the product page. You can follow along with these instructions on how to do so super quickly. 
Tip #5: Write Engaging Blog Content
When writing content for eCommerce sites, you might want to write about how awesome your products are - but if that isn't formatted in a way that's easy for people to read, you won't see results with search engines.
With blog posts, though they may not be optimized specifically for each keyword phrase on the main pages of your site you can use them as an opportunity to target keywords outside of those phrases and bring more traffic into your store!
To rank well in the search engines, you need to maintain a high level of quality and meet your visitor expectations when checking out your store. Look at your competitors' blog posts for similar products or services so that you can improve yours even further--even if it means using some borrowed words from their content!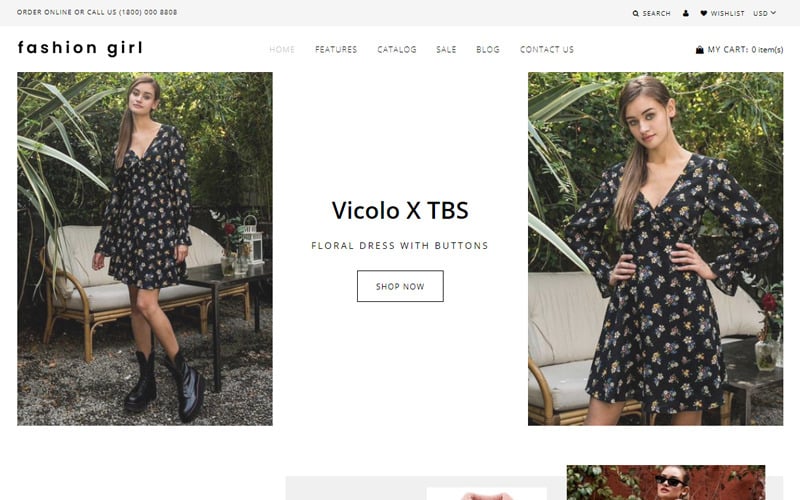 I.e., if you are an eCommerce business that dresses, you might write a series of posts on how to select the perfect dress for the upcoming summer season, what are current trends or even include creative tips (a list) on how to mix their dress up with different styles. 
Tip #6: Avoid Duplicate Content
If you are a dropshipper instead of a manufacturer, and you sell products produced by other companies online, you probably received product descriptions directly from the manufacturer (i.e. from AliExpress).
While it's a best practice to include as much information about your products as possible, you should do what you can to avoid duplicating any product descriptions or product copy from any product listing out there.
Websites are being penalized for duplicating their product copy, and to avoid hurting your rankings, your goal should be to create new, unique descriptions for each product you have in your store (therefore we always recommend not have more than 10 products in your store if you're just starting out). 
Visitors like clear, interesting, and easy-to-understand product descriptions. Aim for 3-5 concise sentences describing your product, being sure to use the appropriate keywords or phrases that you think the item in question should rank for.
Tip #7: Mobile-First. Always.
Finally, one of the most important tips here is to make sure that your store is optimized for mobile devices and customers who are using their mobile devices.
This is not only important when running paid ads (since 90%+ of customers will use their mobile devices), but also it's super important for Google, as well as their search engine, will crawl your store and check how fast and optimized it is for mobile.
This can be fixed and implemented by simply installing a good free Shopify theme and it will be optimized for you right away. Avoid doing weird custom edits for it and it will be good to go! 
Start selling online now with Shopify
Start your free trial
Conclusion
If you're looking to start your own dropshipping store, it's important that your Google ranking is high so that potential customers can find your website. If your dropshipping store is looking for a boost in visibility, then SEO may be the answer. 
Therefore, paid ads are becoming more and more competitive these days, and completing these simple 7 tips would increase your chances of receiving free traffic to your store in a long run. 
Make sure to let us know which of these tips you found the most useful, or maybe you already have them all in place so we're interested to hear how they work for your own business!